Your one-stop resource for timely and reliable research.
Get the expertise you need from our responsive network of America's top scholars.
Latest from the Network
Research Briefs

December 03 | Basic Facts Brief
Preventing More Mass Shootings
Brief
Why Improved Mental Health Care Alone Will Not Stop Gun Violence
"Although there are many benefits to increasing access to mental health care, a significant reduction in gun violence is probably not one of them, unless gun controls are also enacted."
Brief
Reducing Gun Violence Requires Accurate Definitions and Specific Strategies
"This aspect of gun violence—how it is defined and referenced by reporters, politicians, advocates and community members—may not appear urgent, but it is actually critical to how people understand, respond to, and work to address gun violence."
Podcast
No Jargon Episode 187: Red Flags
Dr. Sierra Smucker lays out what we know about mass shooters and the connection to domestic violence, what gun regulations are already on the books and whether or not they seem to be effective, and what more can be done to prevent future shootings.
Our Newest Members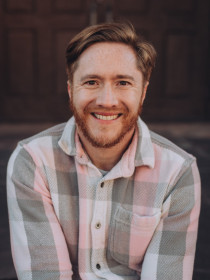 Post-Doctoral Fellow
Center on Alcohol, Substance Use and Addictions
Housing | Public Health
Greene's research focuses on the intersection of homelessness, housing, criminal-legal system diversion-deflection, harm reduction, and...
Professor of Women & Gender Studies and Co-Director of the Center for the Study & Prevention of Gender-Based Violence
University of Delaware
Criminal Justice | Gender & Sexuality | Race & Ethnicity
Hattery's research focuses in two areas that are of interest to public engagement and policy makers: violence prevention and mass...
Connect to the Network
Join a community of leading researchers and help solve the nation's toughest policy problems. ​Scholars Strategy Network provides you with the support ​you need to make an impact.
Find tip sheets on everything from writing compelling OpEds to preparing policy talking points. Our how-to guides will help you bridge the research-practice gap.
Learn the skills you need to connect with stakeholders and promote the use of research. We offer trainings for our chapters and other organizations, facilitated by our expert staff.
Policy happens in the states. SSN is there.