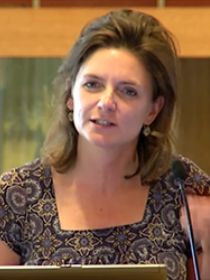 Cybelle
Fox
Associate Professor of Sociology, University of California, Berkeley
Connect with Cybelle
About Cybelle
Fox studies race, immigration, and the American welfare state. Over the past two decades there have been heated debates about the effect of immigration on the American safety net. Fox places these debates in historical context. Her work examines immigrants' access to social welfare assistance in the Progressive Era and the New Deal, as well as the effect of immigration on social welfare spending.
Publications
"
Unauthorized Welfare: The Origins of Immigrant Status Restrictions in American Social Policy
"
Journal of American History
102
, no.
4
(
2016
):
1051-1074
.
Three Worlds of Relief: Race, Immigration, and the American Welfare State from the Progressive Era to the New Deal
(
Princeton University Press, 2012
).
Investigates how blacks, Mexicans, and European immigrants were incorporated into the early American welfare state.