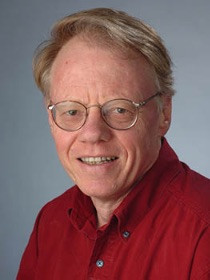 Jeffrey
Stonecash
Distinguished Professor Emeritus of Political Science, The Maxwell School of Citizenship and Public Affairs, Syracuse University
Connect with Jeffrey
About Jeffrey
In recent decades American politics has become more divisive. Stonecash's research focuses on the sources of conflict – largely disagreements about the economic and moral condition of society and about the role of government – and how these divisions have played out to create the current divisions in Congress. He traces how debates about the role of government emerged and shows how party realignment has made them more prominent, resulting ultimately in today's partisan divisions.
Publications
Party Pursuits and Presidential-House Election Connections, 1900-2008
(
Cambridge University Press, forthcoming
).
Analyzes why the association between presidential–House election results in House districts was once high, declined during the 1960s-1980s, and then returned to high levels in the 1990s and after.
Counter-Realignment; Political Change in the Northeast
(with ) (
Cambridge University Press, 2011
).
Studies why Republicans lost the Northeast over the last century.
The Dynamics of American Political Parties
(with ) (
Cambridge University Press, 2009
).
Reviews historically why and how parties have changed in their positions and fortunes since the late 1800s.
Split: Class and Cultural Divides in American Politics
(with ) (
CQ Press, 2007
).
Examines the role of class and culture in political divisions in America.
Political Parties Matter: Realignment and the Return of Partisan Voting
(
Lynne-Rienner, 2006
).
Explains how long-term realignment created the impression of dealignment in the 1960s-1980s and then the resurgence of partisan behavior among voters in the 1990s and after.
Class and Party in American Politics
(
Westview Press, 2000
).
Argues that class divisions have increased in American politics in recent decades.