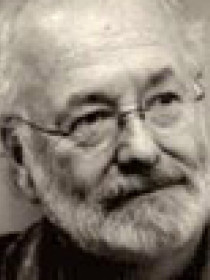 Michael
Peter
Smith
Distinguished Research Professor of Community Studies & Development, University of California, Davis
Connect with Michael
About Michael
For over three decades, Smith's research interests have focused on urban development, global migration to the United States, the changing contours of U.S. immigration policy, and changing forms of democratic citizenship. His work offers substantial evidence to support an approach to the study of urbanization, globalization, and citizenship grounded in the experiences, behavior and motivations of inhabitants. This contrasts with a gaze focused disproportionately upon the global economy, treated as a pre-given entity, existing outside of thought, whose logic is said to account not only for the development of cities but for the subjectivities of their people, without ever asking anyone what they are up to. Smith serves as a consultant to the U.S. Department of Labor on skilled migration policies. He has testified before the U.S. Commission on Immigration Reform at public hearings on temporary skilled migration to the U.S., and has helped organize conferences and workshops at UC Davis and UC Berkeley on transnationalism and immigration in California.
Contributions
In the News
Guest to discuss
Kobach's role in Trump's transition team
on
KMUW
, Michael Peter Smith,
November 9, 2016
.
"
Lower Minimum Wage May Displace Elders
," Michael Peter Smith,
Chicago Tribune
,
December 5, 1980
.
"
Maintaining a Minimum
," Michael Peter Smith,
The New York Times
,
December 1, 1980
.
Publications
Explorations in Urban Theory
(
Transaction Publishers, 2016
).
Brings together views on the state of urban theory, sorting out the changing strengths and weaknesses in the field. Refocuses attention on the cultural, social, and political practices of urban inhabitants, particularly the way in which their everyday activities have contributed to the social construction of new ethnic identities and new meanings of urban citizenship. Encourages the thinking of new political spaces for practicing "urban citizenship" by analyzing the connections linking cities to the web of relations to other localities in which they are embedded.
Remaking Urban Citizenship
(with ) (
Transaction Publishers, 2012
).
Relates theoretical ideas about a "right to the city" to the actual practices of organizations operating at multiple scales to reinvigorate citizenship and transform institutions of governance at the urban scale.
Citizenship across Borders: The Political Transnationalism of El Migrante
(with ) (
Cornell University Press, 2008
).
Demonstrates, based on five years of ethnographic field research in the U.S. and Mexico, that rather than diminishing engagement in U.S. political life, the practice of dual citizenship by Mexican migrant political activists actually fosters their participation in American as well as Mexican politics. Won the Outstanding Book Award of the Global Division of the Society For the Study of Social Problems, 2008.
Transnational Urbanism: Locating Globalization
(
Blackwell Publishers, 2001
).
Offers a state-of-the-art theoretical treatise on globalization, transnationalism, and the city. Demonstrates how, why, and with what effects immigrants, refugees, political activists, and institutions locate and maintain social, economic, and political relations across borders.
Transnationalism from Below
(with ) (
Transaction Publishers, 1998
).
Brings together both theoretical and grounded studies of transnational projects, processes and practices, discussing both their positive and negative aspects, and poses provocative questions that challenge prevailing interpretations of globalization.