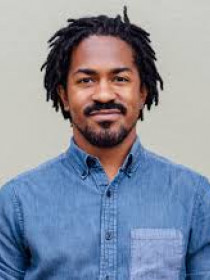 Anthony
James
Williams
PhD Candidate in Sociology, University of California-Los Angeles
Connect with Anthony
About Anthony
Williams' research focuses on race, gender, sexuality, incarceration, and social movements. Overarching themes in Williams' writings include public space, resistance, and marginalization more broadly. Williams serves as co-director of UCLA's Justice Work Group, co-coordinator of the UCLA Race and Ethnicity Working Group, and volunteers inside juvenile facilities with Inside OutWriters. Additionally, Williams works as an independent facilitator and consultant for nonprofit organizations.
Contributions
Publications
"
South African Healthcare: Utopian Dream or Failed Reality?
"
Mellon Mays Undergraduate Fellowship Journal
(
2015
).
Argues, based on the Peoples' Health Charter, that the National Health Insurance alone is not enough to fix health disparities in South Africa if the commodifications of healthcare and the alienation of rural and unpaid healthcare workers is not first addressed.