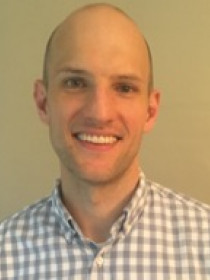 Richard
C.
Barton
PhD Candidate in Government, Cornell University
Chapter Fellow, Central New York SSN
Connect with Richard
About Richard
Barton's research focuses on how state and local policies influence the politics (i.e. partisan identity, policy preferences, participation rates) of economically disadvantaged communities. Overarching themes in Barton's writings are that social and economic forces beyond the control of policymakers shape these communities and how subnational policies (i.e. economic development, tax, education, transportation, healthcare, criminal justice, assistance to the poor) can exacerbate or mitigate unequal economic opportunities and outcomes.
Contributions
Publications
"
Do Americans Really Want to "Soak" the Rich? Public Distrust and the Power of Antigovernment Campaigns
," (with ),
forthcoming
.
Uses surveys, state referendum campaigns and an experiment to analyze the conditions under which Americans prefer to increase taxes on the rich. Finds that under low salience (and nonpartisan) conditions, support for tax hikes on the wealthy is very strong and bipartisan. Finds, however, that elite arguments that government is untrustworthy are highly affective at diminishing support.
"
Downstream Durability: State Continuation of Federal Policies after Retrenchment
," (with ),
American Political Science Association
,
September 2017
.
Finds federal policies create new constituencies, and encourage (or coerce) subnational governments to develop the administrative capacity for implementation. Notes that, consequently, state governments are likely to continue the legacy of a federal policy even after it is retrenched or repealed. Studies the trend by examining state education policy before and after the repeal of No Child Left Behind.