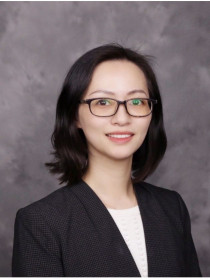 Ling
Zhu
Associate Professor of Political Science, University of Houston
Connect with Ling
About Ling
Zhu's research focuses on democracy and inequality by focusing on the institutional and policy determinants of inequality. Taking a policy-focused approach, Zhu investigates the politics of welfare generosity, the institutional root of public preferences on the role of government in social protection, the political causes of health & health care inequality, and the politics of health care reform.
Publications
"
Rights without Access
"
State Policy & Politics Quarterly
15
, no.
2
(
2015
):
239-262
.
Explores how partisanship in government affects subnational-level inequality in health care coverage in the context of racial diversity.
"
When Social Capital Becomes Political Capital Understanding the Social Contexts of Minority Candidates' Electoral Success
," (with ),
Midwest Political Science Association Conference
,
2017
.
Asks: "What factors promote the electoral success of minority candidates in state legislatures?" Shifts focus to the determinants of the electoral success of minorities in state legislatures and our findings suggest the stock of social capital owned by racial minorities exclusively benefits the electoral success of minority candidates.
"
Imported Inequality? Immigration and Income Inequality in the American States
" (with ).
State Politics & Policy Quarterly
(
2015
).
Explores the effects of immigration on income inequality. Argues that the positive relationship between immigration and state income inequality is driven primarily by low-skill immigrants (rather than high-skill immigrants), and we provide some evidence that high-skill immigrants lower income inequality for some segments of the income distribution.