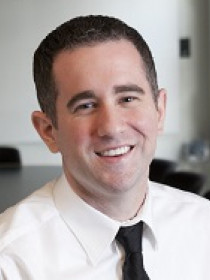 Nicholas
Carnes
Assistant Professor of Public Policy and Political Science, Sanford School of Public Policy, Duke University
Connect with Nicholas
About Nicholas
Carnes's research focuses on Congress, state and local legislatures, with a special focus on representation and political accountability, and the influence of legislators' backgrounds on economic policy and inequalities of social class.
Publications
White-Collar Government: The Hidden Role of Class in Economic Policy Making
(
Chicago University Press, 2013
).
Looks at whether the social class divide between citizens and their representatives matter. Argues that legislators' socioeconomic backgrounds have a profound impact on both how they view issues and the choices they make in office.
"
Does the Numerical Underrepresentation of the Working Class in Congress Matter?
"
Legislative Studies Quarterly
37
, no.
1
(
2012
).
Documents that members of Congress from different classes vote differently on economic issues in ways that mirror class-based differences in mass opinion. The shortage of lawmakers from the working class biases economic policy voting in Congress in favor of the interests of the upper class.
"
By the Upper Class, for the Upper Class? Representational Inequality and Economic Policymaking in the United States
,"
Ph.D. dissertation
,
Princeton University
,
August 31, 2011
.
Shows that the shortage of people from the working class in public office has serious consequences. Like ordinary Americans, legislators from different classes tend to think, vote, and advocate differently on economic issues. In the aggregate, tax policies are more regressive, business regulations are more lax, redistributive policies are less generous, and protections for workers are leaner than they would be if the working class held its fair share of political offices.