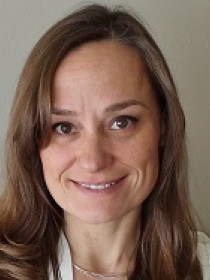 Tabitha
Benney
Assistant Professor of Political Science, University of Utah
Connect with Tabitha
About Tabitha
Benney's expertise spans the fields of international relations, international and comparative political economy, energy and environmental politics, global governance, and comparative research methods. She is editor of the Hinckley Journal of Politics. Prior to joining the department, Benney was a researcher at the Earth Research Institute and a lecturer in the Department of Political Science at the University of California, Santa Barbara. From 2002-2007, she also worked in the Policy and Global Affairs Division of the U.S. National Academy of Sciences.
Contributions
In the News
Tabitha Benney
quoted on
a border-adjusted carbon tax
by David Brodwin,
"Cutting Carbon, Saving Jobs"
U.S. News and World Report
,
April 26, 2016
.
Publications
"
Currency Competition Today
" in
Currency and Power
, edited by
Benjamin J. Cohen
(
Princeton University Press, 2015
).
Examines the intense competition between international currencies like the dollar, euro, and yuan. Challenges the popular opinion that holds that the days of the dollar, long the world's dominant currency, are numbered and argues that the current monetary rivalry still greatly favors the U.S. dollar and will for some time.
Making Environmental Markets Work: The Varieties of Capitalism in Emerging Economies
(
Routledge Press, 2014
).
Challenges the popular belief that the level of development determines a country's ability to produce positive environmental outcomes by arguing that the variation in environmental outcomes among the emerging market economies is due to differences in the types of economic institutions prevalent in their economies.
"
What Does the International Currency System Really Look Like?
" (with ).
Review of International Political Economy
21
, no.
5
(
2014
):
1017-1041
.
Examines the widely held view that the world is moving toward a multicurrency system with several poles, implying that the system is becoming more competitive. Accounts for concentration and polarity and suggests that the competitive structure of the system is little changed over a period stretching back more than two decades.
"
Corporate Responses to Climate Change in the Global South
" (with ).
Wiley Interdisciplinary Reviews: Climate Change
(
2013
).
Explores available data to show that in the more developed countries of the Global South, corporate action is driven primarily by the prospect of domestic climate regulation and by the market opportunities created by the Clean Development Mechanism. Discusses how n the less developed countries, barriers related to weak regulatory environments, low levels of industrialization and growth, restricted access to capital, and limited technical capacity intersect to limit private-sector action on climate change.
"
Carbon Markets and Low-Carbon Investment in Emerging Economies
" (with ).
Energy Policy
39
, no.
10
(
2011
):
6698-6700
.
Provides a comparison between experiences in Brazil and India and presents guidance on how national and international policies could be used to encourage both energy transitions and energy innovations in emerging economies.