How To: Apply to Join the Scholars Strategy Network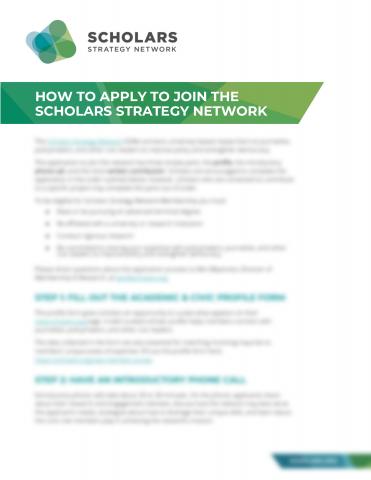 The Scholars Strategy Network (SSN) connects university-based researchers to journalists, policymakers, and other civic leaders to improve policy and strengthen democracy. The application to join the network has three simple parts: the profile, the orientation call, and the short written contribution.
Download this free guide to learn more.
More Resources from SSN
Get this resource in your email