How to: Best Practices for Writing an SSN Research Brief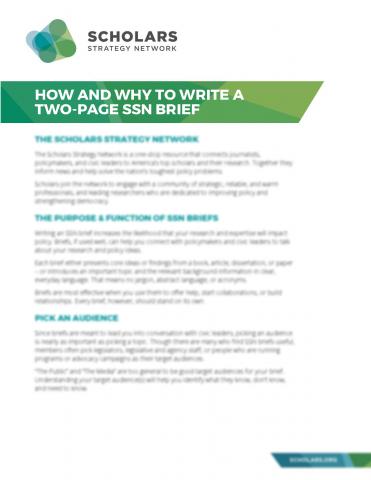 Writing an SSN brief increases the likelihood that your research and expertise will impact policy. Briefs, if used well, can help you connect with policymakers and civic leaders to talk about your research and policy ideas. Each brief either presents core ideas or findings from a book, article, dissertation, or paper – or introduces an important topic and the relevant background information in clear, everyday language.
Download this free guide to learn more.
More Resources from SSN
Get this resource in your email