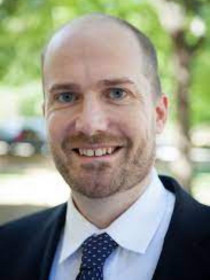 Andrew
H.
Whittemore
Assistant Professor of City and Regional Planning, University of North Carolina at Chapel Hill
Connect with Andrew
About Andrew
Whittemore's research focuses on two principal areas: the process of urban planning and the contribution of land use policies and decisions to change in North American urban form. He researches historical and contemporary subjects within both of these areas. Both research areas stem from a broad interest in the economic, political and broader cultural causes of change in the form of cities. He is also a member of the Planning Board in Carrboro, North Carolina.
Contributions
Publications
"
Phenomenology and City Planning
"
Journal of Planning Education and Research
34
, no.
3
(
2014
):
301-308
.
Investigates the theoretical shortcomings of communicative theory in planning and postulates the possible contributions of a phenomenological approach in especially complex planning situations.
"
Zoning Los Angeles: A Brief History of Four Regimes
"
Planning Perspectives
27
, no.
3
(
2012
):
393-415
.
Explains how, through tools of land-use regulation, several groups of actors became particularly adept at shaping the forms of Los Angeles and to what ends.
American Urban Form: A Representative History
(with ) (
MIT Press, 2012
).
Maps more than three hundred years of the American city through the evolution of urban form. They do this by offering an illustrated history of "the City"—a hypothetical city (constructed from the histories of Boston, Philadelphia, and New York) that exemplifies the American city's transformation from village to regional metropolis.