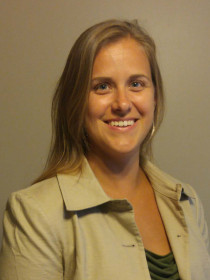 Ashley
E.
Nickels
Associate Professor of Political Science, Kent State University at Kent
Connect with Ashley
About Ashley
Nickels's research centers on issues of power, social equity, and democratic participation in the fields of urban politics, nonprofit and community-based organizations, and public policy and administration. Her area of specialization is community development, broadly defined. Nickels's work is highly influenced by her years working in feminist community activism and commitment to a critical research practice.
Contributions
No Jargon Podcast
Publications
"
How Municipal Takeovers Reshape Urban Democracy: Comparing the Experiences of Camden, New Jersey and Flint, Michigan
" (with ).
Urban Affairs Review
(
2019
).
Compares the cases of Camden, New Jersey and Flint, Michigan, using a policy-centered approach. Illustrates how variations in policy design and localized implementation reshaped the local political landscape in different ways. Discusses how, while the Camden takeover institutionalized the emergent "community development regime," Flint's grassroots activists and community-based organizations destabilized the emergent regime.
"
Black Lives Matter: (Re)Framing the Next Wave of Black Liberation
" (with ), in
Research in Social Movements, Conflicts and Change
(
Emerald Insight Publishing, 2018
),
145-172
.
Uses a content analysis of public statements and interviews of the founding members of Black Lives Matter (BLM). Examines the ways in which the founders of BLM frame the group's actions. Brings together the critical feminist concept of intersectionality with framing theory to show how the founders of BLM have strategically framed the movement as one that honors past Black Liberation struggles, but transforms traditional framing of those struggles to include all Black lives inclusive of differences based on gender, sexual orientation, age, nationality, or criminal status.
Grand Rapids Grassroots: An Anthology
(with ) (
Belt Publishing, 2017
).
Highlights the lives of Grand Rapids, a city known for large-scale events like ArtPrize; major businesses like Meijer Steelcase, and Amway and the philanthropic and political contributions of its wealthiest residents, from the bottom-up. In this collection of critical essays, poetry, and personal narratives, the experiences of grassroots activists and residents working day-in and day-out to make Grand Rapids what it is and making it what it can be. Raises the voices of those individuals and grassroots groups.
"
Approaches to Municipal Takeover: Home Rule Erosion and State Intervention in Michigan and New Jersey
"
State and Local Government Review
48
, no.
3
(
2016
):
1-15
.
Examines the development and use of Municipal takeovers, examining how this policy of aggressive state intervention calls into question two principles of local autonomy enshrined in home rule: that allowing local matters to be handled by local authority removes the need for state special legislation and that giving local governments functional autonomy allows them to solve problems without state intervention. This article presents case studies of New Jersey and Michigan to examine differences in home rule protection as well as approaches to municipal takeover.
"
Pedagogical Perspectives of Teaching Community Development
"
Journal of Public Affairs Education
21
, no.
2
(
2015
):
139-142
.
Discusses the complex and often amorphous nature of community development policy and practice. Argues for more inclusion of community development theories and practice in public affairs curriculum in order to foster more democratic and inclusive practice.