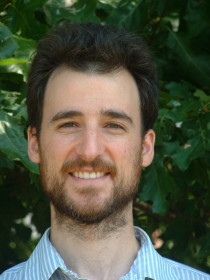 Brent
Ranalli
Senior Fellow, Congressional Research Institute
Connect with Brent
About Brent
Ranalli's research at the Congressional Research Institute focuses on legislative transparency, and in particular on the effects of the Sunshine Reforms of the 1970s on partisanship, comity, and lobbyist influence in Congress.
Contributions
James G. D'Angelo

Brent Ranalli
In the News
Publications
"
The 1970s Sunshine Reforms and the Transformation of Congressional Lobbying
," (with ),
Congressional Research Insitute
,
December 2018
.
Finds the well-known "march to Washington" of lobbyists in the 1970s correlates well with and can be explained by the near-simultaneous revolution in Congressional transparency (the "Sunshine Reforms"). Finds that transparency put power in the hands of lobbyists.