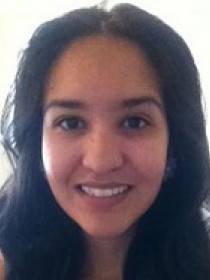 Carolina
Valdivia
Ordorica
PhD Candidate in Education and Ford Foundation Fellow, Harvard University
About Carolina
Valdivia researches the ways through which illegality impacts the lives of undocumented youth and their families, including their educational trajectories, as well as their civic and political participation.
Contributions
Jaein Josefina Lee

Kristina Brant
In the News
Guest to discuss
young, undocumented adults who've been deported back to Mexico
on
NPR: Latino USA
, Carolina Valdivia Ordorica,
October 25, 2013
.
Publications
"
DREAMer Activism: Challenges and Opportunities
" in
Undocumented Latino Youth: Navigating Their Worlds
, edited by
Marisol Clark-Ibañez
(
Lynne Rienner Publishers, Spring 2015
).
Focuses on the social and political action involved in supporting, opposing, and/or shaping immigration legislation at the local, state, and national levels.
"
In Their Own Words: A Nationwide Survey of Undocumented Millennials
," (with ),
Center for Comparative Immigration Studies
,
2014
.
Provides new insights related to the Deferred Action for Childhood Arrivals (DACA) program, life after DACA, and the experience of "coming out" as undocumented, as well as a first-of-its-kind look at the civic engagement and political incorporation of undocumented youth, among several other important topics.
"
My Un(DACA)mented life: Experiences of Undocumented Immigrant Young Adults Growing Up amidst Anti-Immigrant Policies and Resisting through Activism
" (with ).
Journal of Transborder Studies Research and Practice
(
2014
).
Examines undocumented youth-led organizing and the recent implementation of Deferred Action for Childhood Arrivals (DACA) and offers a unique insight of navigating everyday life as undocumented immigrants in a border community.