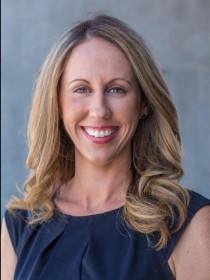 Courtenay
R.
Conrad
Professor of Political Science, University of California-Merced
Connect with Courtenay
About Courtenay
Conrad's research focuses on political violence and human rights. Overarching themes in Conrad's writings include how repressive agents make decisions in the face of domestic and international institutional constraints.
Contributions
Publications
"
Divergent Incentives for Dictators: Domestic Institutions and (International Promises Not to) Torture
"
Journal of Conflict Resolution
(
forthcoming
).
Argues that although dictators face domestic incentives to ratify the UN Convention Against Torture (CAT) and nonetheless engage in torture are moderated in countries with effective domestic judiciaries.
"
Tyrants and Terrorism: Why Some Autocrats are Terrorized while Others are Not
" (with ).
International Studies Quarterly
(
forthcoming
).
Finds empirical evidence that dictatorships generating higher audience costs experience as much terrorism as democracies, while autocracies generating lower audience costs face fewer attacks than their democratic counterparts.
"
Constrained Concessions: Dictatorial Responses to Domestic Opposition
"
International Studies Quarterly
55
(
2012
):
1167-1187
.
Makes the case that dictators buy off some types of domestic political opposition with material concessions and liberalize when they face other types of domestic opposition. Because dictators often make decisions facing environmental constraints, however, I also argue that financial conditions can limit a dictator's ability to respond beneficently to the opposition.
"
What Stops the Torture?
" (with ).
American Journal of Political Science
54
, no.
2
(
2010
):
459-476
.
Shows that some liberal democratic institutions change the probability that leaders support the creation of institutions that discourage jailers and interrogators from engaging in torture, thus increasing the probability of a state terminating its use of torture. But states rarely terminate the use of torture when they face a threat.