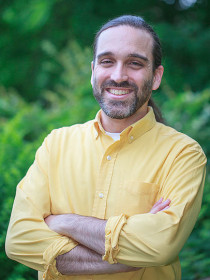 David
J.
Weinstein
Assistant Director of ENACT & Communications, Brandeis University
Connect with David
About David
Weinstein's research focuses on civic engagement and on K-12 education. Overarching themes in Weinstein's writing include strengthening democratic practice, fostering dialogue across difference, and building equity in education. He is a member of the Pluralism Alliance Steering Committee and the Peace, Conflict and Coexistence Studies Steering Committee at Brandeis. Weinstein serves as an elected Cambridge Massachusetts School Committee member.
Publications
Louis D. Brandeis 100: Then & Now
(edited with ) (
Brandeis University, 2016
).
Features a collection of essays commissioned from anticipants in a 2016 celebration at Brandeis University commemorating the 100th anniversary of the nomination and confirmation of Louis D. Brandeis to the United States Supreme Court, featuring an introduction by the chair of the organizing committee.