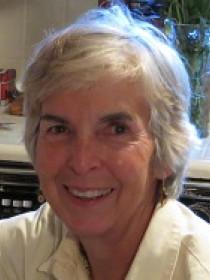 Doris
Marie
Provine
Professor Emerita of Justice and Social Inquiry, Arizona State University-Tempe
Connect with Doris
About Doris
Provine's research focuses on immigration, crime and justice, and their interaction. Overarching themes in Provine's writings include citizenship and belonging. Provine serves on the boards of the Arizona Advocacy Network and Foundation, the ACLU Emeritus Council, and is President of the Tempe Artists Guild. She is active in local politics.
Contributions
Publications
"
The Morality of Law: The Case against Deportation of Settled Immigrants
" in
Economic, Social, and Cultural Rights: Emerging Possibilities for Social Transformation
, edited by
LaDawn Hagland and Robyn Stryker
(
University of Pennsylvania Press, under review
).
Demonstrates how the law has created a great divide between citizens and non-citizens that obscures the considerable capacity of American domestic law for forgiveness (e. g. bankruptcy legislation). Viewed in this light, forgiveness for illegal border crossing and visa overstays is no outlier. Rather it is compatible with the practical drive in American law for getting past previous wrong-doing.
"
The Criminalization of Immigrants as a Racial Project
" (with ).
Journal of Contemporary Criminal Justice
27
, no.
3
(
2011
):
261-277
.
Argues that contemporary policy responses to unauthorized immigration reinforce racialized anxieties by (a) focusing attention on physically distinctive and economically marginalized minorities – a Latinos in particular – who are defined as the nation's immigration "threat," (b) creating new spaces of enforcement within which racial anxieties flourish and become institutionalized; and thereby (c) racializing immigrant bodies while structurally overemphasizing Latino arrests and deportations.
"
Race and Inequality in the War on Drugs
"
Annual Review of Law and Social Science
7
(
2011
):
41-60
.
Considers how the "war on drugs" approach came to be adopted in the United States and why it persists despite its evident shortcomings.
"
Unequal under Law: Race in the War on Drugs
" (
University of Chicago Press, 2007
).
Narrates how decades of both manifest and latent racism helped shape a punitive U.S. drug policy whose onerous impact on racial minorities has been willfully ignored by Congress and the courts.