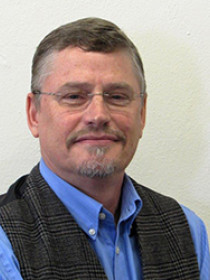 Douglas
J.
Swanson
Labor Studies Program Coordinator, Field Specialist in labor and Workforce Development, University of Missouri, St. Louis
Connect with Douglas
About Douglas
Swanson approaches his work and research through the lens of workers. His work has focused on removing barriers to re-employment. Swanson's work on opioids' impact on the workforce for example is helping to drive the Recovery Friendly Workplace MO initiative. Swanson continues to draw from his pre-academic experience to create and add value to the labor education program that he coordinates for the University of Missouri System out of the University of Missouri St Louis campus. Reimagining employment in a tight labor market is a theme of Swanson's research and applied for work as he works with civic, provide, and nonprofit organizations across the state.
Publications
"
Barriers to Post Secondary Success
," (with ),
University of Missouri, St. Louis
,
March 30, 2021
.
Looks at how workers, in his test case construction workers, felt their secondary education repaired them for success in their field.