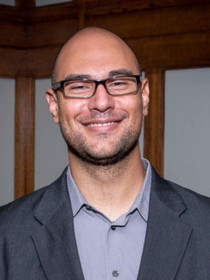 Eric
Anthony
Grollman
Associate Professor of Sociology, University of Richmond
Connect with Eric
About Eric
Grollman's research interests center on medical sociology and social psychology, with particular attention to race and ethnicity, gender, social class, sexualities, and research methods. Their primary line of research examines the impact of prejudice and discrimination to the health, well-being, and worldviews of marginalized groups. In much of their research, Grollman focuses on the intersections among systems of oppression (e.g., racism and sexism) to document the experiences and well-being of individuals who belong to multiple marginalized groups (e.g., Black women). Through their teaching, mentorship, community service, and blogging, they looks to make their and other scholars' research accessible and relevant to the broader public. In turn, their research is enhanced by the insights he gains from the lives of students and members of the community.
No Jargon Podcast
In the News
Eric Anthony Grollman
's research on
discrimination and health
discussed by
"La Discriminación Perjudica la Salud de Estudiantes de Minorías, Según un Estudio,"
MSN Latino
,
June 11, 2012
.