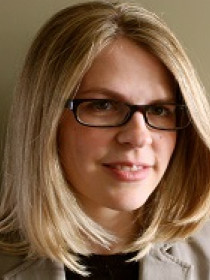 Erika
Franklin
Fowler
Associate Professor of Government and Wesleyan Media Project Co-Director, Wesleyan University
Connect with Erika
About Erika
Fowler's research centers on questions of communication, political discourse and citizen learning in elections and in the health policy context. In particular, she analyzes the factors that shape media messages in both advertisements and in news coverage and what the influence of such messages are on public opinion, knowledge and ultimately behavior. Fowler also co-directs the Wesleyan Media Project, which tracks all political advertising aired on broadcast television in real-time during elections, and her work with the Project has been cited extensively in national media. She also serves on ABC's Election Night Decision Desk.
Publications
"
The Content and Effect of Politicized Health Controversies
" (with ).
The ANNALS of the American Academy of Political and Social Science
658
, no.
1
(
2015
):
155-171
.
Describes the implications of two public health cases for which significant political controversy has emerged in recent years: mammography screening and the HPV vaccine
"
Issue Emergence, Evolution of Controversy, and Implications for Competitive Framing: The Case of the HPV Vaccine
" (with ).
The International Journal of Press/Politics
17
, no.
2
(
2012
):
169-189
.
Traces the media discussion of legislative debates across the 50 states over whether or not to mandate the HPV vaccine as a requirement for middle school-aged girls.
"
Local Television and Newspaper Coverage of Advertising
" (with ).
Political Communication
26
, no.
2
(
2009
):
119-136
.
Examines the prevalence and tone of advertising coverage in local TV news and local newspapers relative to the actual tone and volume of advertising aired in local markets.