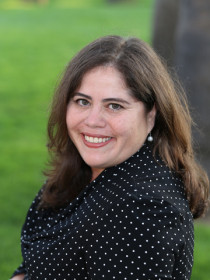 Gabriela
Laveaga
Professor of the History of Science, Harvard University
Connect with Gabriela
About Gabriela
Laveaga's current research focuses on agricultural technology and hunger in the twentieth century. Laveaga has also written extensively on healthcare in Mexico, medicinal plants and pharmaceuticals, and mid-century exchange between Mexico and India.
Contributions
Publications
Marital Rape Marriage and Social Change in Global Context
(
Oxford University Press, 2016
).
Discusses marital rape being a global problem with documented health and policy consequences globally.
Mexican Peasants, National Projects, and the Making of the Pill
(
University Press, 2009
).
Examines how Mexico was the birthplace of the pill. Explores the socio-economic repercussions of the global search for pharmaceuticals in rural villages far removed from research laboratories