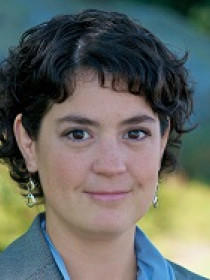 Laura
Murphy
Associate Professor of English and Director of the Modern Slavery Research Project, Loyola University New Orleans
Connect with Laura
About Laura
Murphy is an Associate Professor of English and the Director of the Modern Slavery Research Project at Loyola University New Orleans, where she and a team of researchers work to provide data-informed, community-based, survivor-centered research that improves community response to modern slavery in the United States and internationally. She is the author of Survivors of Slavery: Modern-Day Slave Narratives (Columbia University Press, 2014), which highlights the voices of over 40 survivors of 21st century slavery. In her most recent study, she interviewed 641 homeless and runaway youth about their experiences of labor and sexual exploitation, and provided a four-pronged blueprint for how homeless service providers can best assist youth at risk of trafficking. She is a sought-after trainer and public speaker who has educated and motivated thousands of community activists, students, law enforcement officers, service providers, and medical professionals to respond compassionately and effectively to the needs of survivors of trafficking. As a consultant, she provides stakeholders assistance with community-based research, curriculum design, and awareness projects in the field of modern slavery, human trafficking, and other social justice issues.
Contributions
Rae Taylor

Christian L. Bolden
Publications
"
Narrating 'White Slavery!' in The Wire. A Generic Genealogy
"
Genre
47
, no.
2
(
2014
).
Links the discourse surrounding human trafficking that we find in media such as the HBO television show The Wire to the "white slave trade" scare of the early 20th century to suggest that Bush-era immigration fears and conservative sexual mores influence the discussion of human slavery today, as they have for over a century.
Survivors of Slavery: Twentieth and Twenty-First Century Slave Narratives
(
Columbia University Press, 2014
).
Provides over forty first-person accounts of modern day slavery from the voices of slaves and traffickers. Utilizes extensive interdisciplinary introductions to explore the political and economic contexts that facilitate human trafficking, as well as the themes, tropes, and silences that emerge in narrating slavery today.
Metaphor and the Slave Trade in West African Literature
(
Ohio University Press, 2012
).
Investigates the metaphorical representations of the trans-Atlantic slave trade that pervade Anglophone West Africa literary and cultural discourse since 1950 to identify the modes of memory particular to the African communities affected by the traumatic trade in human lives.