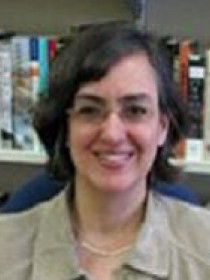 Lorraine
C.
Minnite
Associate Professor of Public Policy, Rutgers University-Camden
Connect with Lorraine
About Lorraine
Minnite is a policy-focused political scientist with expertise in American and urban politics and policy. She specializes in the study of inequality and how it is dealt with by the American political system, teaching courses on political participation, poverty, community development, urban politics, and policy analysis. Her earlier work on immigrant communities in New York City engaged a community collaborative research process that produced new insights into questions about immigrant political incorporation. With her expertise on voter fraud, she has testified before Congress, advised government agencies such as the U.S. Elections Assistance Commission and the U.S. Government Accountability Office, been invited to speak to state elections officials about her research, and participated as an expert witness in high profile legal challenges to new voter identification rules adopted in a number of states.
Contributions
Publications
"
Voter Identification Laws: The Controversy over Voter Fraud
" in
Law and Election Politics: The Rules of the Game, 2nd Edition
, edited by
Matthew J. Streb
(
Routledge, 2012
),
88-133
.
Analyzes patterns in the passage of new voter identification laws in the states and highlights the arguments for and against them.
The Myth of Voter Fraud
(
Cornell University Press, 2010
).
Presents the results of meticulous research into the evidence of voter fraud in contemporary U.S. elections, finding that voting irregularities produced by the fragmented and complex nature of the electoral process are not uncommon, however, the incidence of deliberate voter fraud is rare.
Keeping Down the Black Vote: Race and the Demobilization of American Voters
(with ) (
The New Press, 2009
).
Traces voter suppression tactics used to counteract the contemporary mobilization of black voters since the passage of the Voting Rights Act of 1965, and explains their resurgence as a function of the political struggle for power and institutional opportunity structures; explains how new tactics are invented and old tactics revived, usually under the mantle of "election reform."
"
Lost in Translation? A Critical Reappraisal of the Concept of Immigrant Political Incorporation
" in
Bringing Outsiders In: Transatlantic Perspectives on Immigrant Political Incorporation
, edited by
Jennifer Hochschild and John H. Mollenkopf
(
Cornell University Press, 2009
),
48-59
.
Argues that in the research on contemporary immigration to the U.S., the concept of political incorporation is a conceptual muddle, and that theories of incorporation borrowed from the study of urban politics may not be suitable to the study of immigrant incorporation.
"
Modeling Problems in the Voter ID-Voter Turnout Debate
" (with ).
Election Law Journal
8
, no.
2
(
2009
):
85-102
.
Identifies key problems in the statistical modeling of direct effects of voter identification laws on voter turnout, and proposes improvements; concludes that the data and tools available for this kind of analysis may not yet be up to the task.