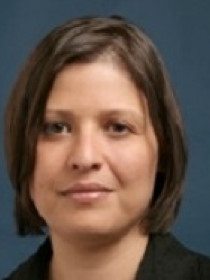 Luciana
Dar
Assistant Professor of Higher Education, University of California, Riverside
Connect with Luciana
About Luciana
Dar's research interests fall into three interconnected areas of inquiry: comparative political economy of higher education, the relationship between higher education and social inequality and the politics of higher education. Her scholarship is motivated by questions such as: why do some governments spend more on higher education than others? How do various political institutions affect higher education policy design and implementation? What are the political and distributional implications of the transfer of responsibilities for the provision, financing and regulation of higher education from public to private or non-governmental actors? Dar's recent work seeks to explain why public support for higher education has decreased while the public demand and value of a college education has increased and why states' priorities for higher education are frequently misaligned with states' economic needs.
Contributions
Publications
"
The Politics of Higher Education Finance: The Role of States and Institutions
"
Policy Matters
6
, no.
2
(
2015
).
Explores two related questions about the roots of growing inequality in higher education affordability with a view towards potential solutions. Discusses how state higher education financing policies affect the pricing strategies of public universities and how these pricing strategies differ across institutions.
"
Toward a Better Understanding of Equity in Higher Education Finance and Policy
"
Higher Education: Handbook for Theory and Research
29
(
2014
).
Addresses the question: under what conditions do higher education policies promote equity? It argues that the lack of shared knowledge and precision over what constitutes equity-enhancing policies undermines our efforts to identify and compare educational policies and practices that reconcile individual and public needs in a democracy.
"
Higher Education Institutions Matter: Federalism, Representation and Redistribution
," (with ),
University of California, Riverside
,
July 31, 2013
.
Describes how the unique characteristics and recent trends in higher education finance in the United States have led to an increase in the discretionary power of higher education institutions over the redistribution of public resources allocated to the higher education sector. Contends that U.S. higher education finance policy constitutes a case of "policy drift" where there is a growing mismatch between the intended and actual beneficiaries of public subsidies.
"
The Comparative Political Economy of Vocational Education: Lessons for the Study of Community Colleges in the United States
" in
Understanding Community Colleges
, edited by
John Levin and Sue Kater
(
Routledge, 2012
),
203-215
.
Explores key theoretical arguments and empirical findings from the literature on the comparative political economy of vocation education to support the claim that there is a need for more attention to the policy coordination challenges involved in aligning vocational training, labor market and social policy goals in liberal market economies such as the United States'.
"
The Political Dynamics of Higher Education Policy
"
Journal of Higher Education
83
, no.
6
(
2012
):
769-794
.
Presents a framework informed by spatial models of politics to explain the dynamics of political competition in higher education policy and, in particular, the observed instability in the relationship between political variables and policy outcomes.