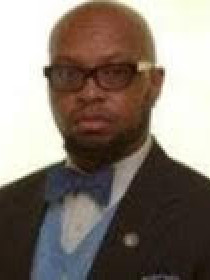 Marcus
Bennett
Wolfe Sr.
PhD Candidate & Adjunct Faculty of Gerontology, Concordia University Chicago
Connect with Marcus
About Marcus
Wolfe's research focuses on intergenerational contact, resilience, perceptions of aging, slowing and cognition as people age. Overarching themes in Wolfe's writings are public health, health disparities, resilience, and tele-health.
Publications
"
Perceptions of Healthy Aging: Exploring Aging Well for HIV-Infected and Non-Infected Older People
" (with ).
Innovation in Aging
1
(
July 2017
):
1233-1234
.
Notes that emerging data suggests that minorities are disproportionately affected by these premature chronic conditions, yet few studies have examined these chronic conditions for older adults who are HIV positive. Examines older adults' views on behavioral and social factors that promote and/or hamper wellness as people with HIV age.