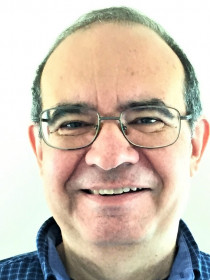 Martin
Schoenhals
Professor of Anthropology, Appalachian State University
Connect with Martin
About Martin
Schoenhal conducts research focusing on inequality, prejudice and intolerance, and a rethinking of schooling and work. Schoenhal's overarching themes include the need to rethink work and education, to reduce inequality in a fundamental manner. Schoenhal has taught at Columbia University, Johns Hopkins University, the University of Pennsylvania and has been a Project Manager for a program to challenge hatred and intolerance, at United Nations Headquarters in New York. Schoenhal's policy work is both practical and comprehensive and is rooted in what is humanly possible, as demonstrated by social science and anthropology.
Publications
Work, Love, and Learning in Utopia: Equality Reimagined
(
Routledge , 2019
).
Describes the possibility of achieving an egalitarian society, and it offers specific suggestions for change in social areas as diverse as work, schooling, the media, politics, and family.