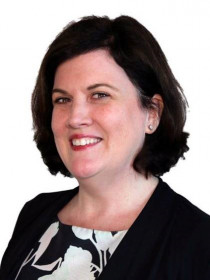 Mary
Kay
Dugan
Managing Director, Education and Workforce Development, American Institutes for Research
Connect with Mary
About Mary
Dugan's research focuses on identifying evidence-based practices and translating them into policies and effective programs focused on underserved populations including opportunity youth and young adults. Dugan has over 30 years of experience helping federal, state, and local governments and non-profit organizations design and improve their education and employment and training programs. Overarching themes in Dugan's writings include providing equitable opportunities for learning and development to support individuals and communities in thriving. Dugan serves as a researcher and consultant at the American Institutes for Research.
Contributions
Jill Young

Deborah Moroney
Publications
"
Multisector Resource Guide for Preventing Youth Violence in Latin America
," (with ),
US Aid From The American People
,
November 2020
.
Helps key stakeholders in the education, health, and workforce sectors understand the types of violence that affect youth in the LAC region and how youth violence affects each sector. Illustrates integrated approaches—working across education, health, and workforce sectors—to reduce the effects of youth violence and offer evidence-based strategies to mitigate youth violence in these sectors.