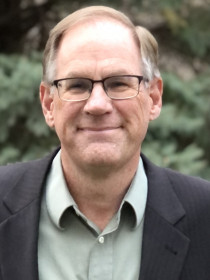 Matthew
Moen
Distinguished Professor Emeritus, University of South Dakota
About Matthew
Moen's early research focused on the impact of the Christian Right in American national politics, resulting in two books, an edited book on transnational religion and the nation-state, and several dozen articles, book chapters, and reviews. Moen was elected twice to chair of the Religion and Politics Division of the American Political Science Association. Moen's other research streams included Congress, the presidency, federalism, state legislative term limits, and best interdisciplinary practices in the academy. Moen's current work focuses heavily on the nexus of liberal education, civility, and American democracy.
Contributions
Publications
Interdisciplinarity: Its Role in a Discipline-Based Academy
(edited with ) (
Oxford University Press, 2014
).
Discusses admin oversight within interdisciplinary best practices.
The Religious Challenge to the State
(edited with ) (
Temple University Press, 1992
).
Examines the transnational challenge of religion to the nation-state across the globe through case studies of about a dozen countries.
The Transformation of the Christian Right
(
University of Alabama Press, 2008
).
Discusses the study of how political engagement changed the Christian Right as a social movement.
Changing Members: The Maine Legislature in the Era of Term Limits
(with ) (
Lexington Books, 2005
).
Examines the impact of term limits on the Maine Legislature, the first in the nation to have term limits actually take effect in both chambers.
The Christian Right and Congress
(
University of Alabama Press, 1992
).
Examines how the Christian Right impacted Congress during the Reagan years.
The Contemporary Congress: A Bicameral Approach
(with ) (
Wadsworth/ International Thomson Publishing, 1999
).
Discusses the theme of House/Senate differences.