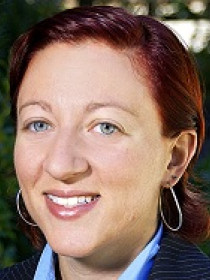 Melissa
F.
Weiner
Associate Professor of Sociology, College of the Holy Cross
Connect with Melissa
About Melissa
Weiner's research and teaching focuses on racial policies in the U.S., particularly those relating to education, and race-based social protest. In addition to researching these topics, she has worked with the Institute on Race and Poverty (University of Minnesota Law School) writing on policy issues related to housing, transportation, jobs, education, public discourse, and school integration, some of which were presented at the United Nation's World Conference Against Racism in Darfur. She also worked as a policy writer on Ralph Remington's Campaign for Ward 10 City Councilman, extensively with Progressive Minnesota (now MNPAC), particularly on their Living Wage campaign, as a Big Sister (Big Brothers Big Sisters with Jewish Family & Children's Services), and the Downtown Evening Soup Kitchen. She is the founder and executive director of Brighter World Books, a nonprofit that works with teachers and principals of South African Schools to fill their libraries.
Contributions
In the News
Guest to discuss
Arizona's immigration legislature
on
WYBC 93.5FM
, Melissa F. Weiner,
June 16, 2010
.
Guest to discuss
crime in urban areas
on
WYBC 93.5FM
, Melissa F. Weiner,
April 13, 2010
.
Guest to discuss
racial politics and voter turnout
on
WQUN 1220AM
, Melissa F. Weiner,
November 15, 2008
.
Publications
Power, Protest and the Public Schools: Jewish and African American Struggles in New York City
(
Rutgers University Press, 2010
).
Illustrates how, rather than acting as pathways to upward socioeconomic mobility, schools entrenched racial inequalities for racialized groups, even in the face of decades-long protest by hundreds of parents, students, and community activists.
"
All the News That's Fit to Print? Silence and Voice in Mainstream and Ethnic Press Accounts of African American Protest
"
Research in Social Movements, Conflict, and Change
31
(
2010
):
297-324
.
Sheds light on ways the mainstream press (The New York Times) used stereotypical depictions of low-income female mothers protesting educational inequality in their children's schools thereby delegitimizing their demands while the ethnic press provides accurate, truthful accounts featuring activists' voices.
"
Elite vs. Grassroots: Disjunctures between Parents' and Civil Rights Organizations' Demands for the New York City Public Schools, 1950-1960
"
The Sociological Quarterly
50
, no.
1
(
2009
):
89-119
.
Shows that established civil rights organizations sought abstract ideals of integration and halted movement tactics when promised while parents demanded specific substantive changes to the schools, both with regards to integration and resource and curricular reform, while seeking educational equality in New York City.