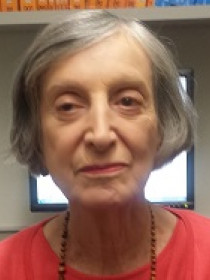 Mildred
A.
Schwartz
Professor Emerita of Sociology, University of Illinois at Chicago
Visiting Scholar of Sociology, New York University
Connect with Mildred
About Mildred
Schwartz studies how organizations – political parties, political movements, and institutions of higher education – work on a day to day basis, why they persist in their current form, how some are stimulated to change, and how they may become corrupted.
Contributions
Publications
Trouble in the University: How the Education of Health Care Professionals Became Corrupted
(
Brill, 2014
).
Argues that changes in higher education, especially related to health care, and in relations between universities and the state, have created conditions for systemic corruption; uses the University of Medicine and Dentistry of New Jersey as a prototypic case of how the processes of corruption unfold and offers lessons in how such misconduct could be avoided.
Party Movements in the United States and Canada: Strategies of Persistence
(
Rowman and Littlefield, 2006
).
Analyzes how party movements - minor political parties displaying social movement characteristics - are able to persist in what can be assumed to be unfriendly political environments.
The Party Network: The Robust Organization of Illinois Republicans
(
University of Wisconsin Press, 1990
).
Traces the connections among political officeholders, party officials, and influential supporters by using research done at a time when the Republican Party was growing in influence and success; examines how a network of relations, stretching from the local to the federal level, and supported by relative agreement about goals, built an organization able to win the highest offices.