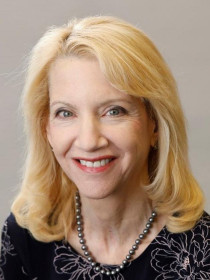 Nancy
S.
Jecker
Professor of Bioethics, Director of Graduate Studies and Clinical Ethics Certificate Program, University of Washington
Connect with Nancy
About Nancy
Jecker works in the areas of bioethics, ethics, justice, health policy, decisions to withhold and withdraw medical treatment, population aging, and philosophy. 
Contributions
Publications
"
The Problem with Rescue Medicine
"
The Journal of Medicine and Philosophy
38
, no.
1
(
2013
):
64-81
.
Considers the ethical basis for efforts to rescue individuals in dire medical straits and shows how the so-called "rule of rescue" leads to bad outcomes for patients and distorts justice in the allocation of scarce health care resources.
"
Age-Based Rationing and Women
"
Journal of the American Medical Association
266
(
1991
):
3012-3015
.
Calls attention to the fact that age-based rationing of health care (or other services) leads to inequality between the sexes, which cannot be justified even when it benefits society at large by enabling investments in other health care priorities. Documents the fact that older women represent a disadvantaged and vulnerable group, which makes age-based rationing difficult to justify even if society's obligation to protect the vulnerable is considered minimal.
"
Justice Between Age Groups
"
American Journal of Bioethics
13
, no.
8
(
2013
):
3-15
.
Challenges the standard model for thinking about justice between old and young age groups appealing to a disability rights perspective.
"
Medical Futility: Its Meaning and Ethical Implications
" (with ).
Annals of Internal Medicine
112
(
1990
):
949-954
.
Introduces and defends a definition of quantitative and qualitative medical futility and argues that physicians should not offer or continue with futile medical interventions and should instead focus on providing comfort and palliative care to patients.
Wrong Medicine: Doctors, Patients, and Futile Treatment
(with ) (
Johns Hopkins University Press, 2011
).
Documents overtreatment of patients and argues that it raises ethical concerns for doctors, patients, and families. Proposes that physicians should not offer or continue futile medical interventions, defined as interventions that do not offer a significant benefit to patients.
"
A Broader View of Justice
"
American Journal of Bioethics
8
, no.
10
(
2008
):
2-10
.
Proposes that justice demands more than fairly allocating scarce health care resources. It also requires looking upstream and asking how disease and suffering came about, and applying justice standards to the social determinants of health.