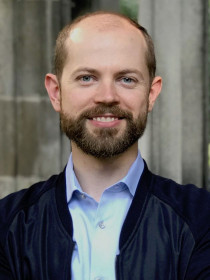 Peter
J.
Fugiel
Postdoctoral Research Associate, University of Illinois at Urbana-Champaign
Connect with Peter
About Peter
Fugiel is a Postdoctoral Research Associate with the Project for Middle Class Renewal at the School of Labor and Employment Relations of the University of Illinois. Fugiel's research focuses on the extent of unstable work schedules, their implications for job quality and work-life, and the development of fair workweek laws. Overarching themes in his writings include labor market inequality, insecurity, and regulation. Fugiel completed his PhD at the University of Chicago.
Contributions
Susan J. Lambert

Julia R. Henly
Publications
"
Precarious Work Schedules among Early-Career Employees in the U.S.: A National Snapshot
," (with ),
EINet
,
August 2014
.
Describes the distribution of three dimensions of work schedules - advance schedule notice, fluctuating work hours, and schedule control - across early-career workers in hourly and non-hourly jobs, overall and separated by gender, regular work hours (full-time/part-time), race, and occupation. Suggests some implications of these descriptive findings for public policy and future research.