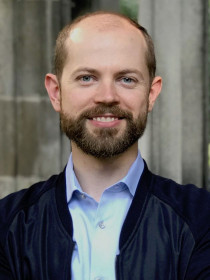 Peter
J.
Fugiel
PhD. Candidate in Sociology, University of Chicago
Connect with Peter
About Peter
Fugiel is interested in the interplay between the organization of work and various forms of inequality. He studies processes of group formation, labor market segmentation, and institutional change across developed countries and industries, with a special focus on the retail sector in the U.S. and Western Europe. He is currently working on several projects related to work scheduling practices (with Susan Lambert and Julia Henly) as well as a comparative analysis of the role of consumption in the Eurozone crisis. His dissertation project centers on an ethnography of hypermarkets in France and Spain, developing the concept of work strategies to theorize how institutional order is reproduced in the everyday practices and relations of the workplace. Fugiel is a volunteer with the People's Lobby - a progressive grassroots organization working to expand investment in public goods and improve government accountability. Fugiel is also active in campaigns to improve working conditions for graduate students and non-tenure-track faculty at the University of Chicago. He is a lifelong Chicagoan and a member of the Institute of Cultural Affairs' GreenRise housing cooperative in Uptown.
Contributions
Susan Lambert

Peter J. Fugiel
Publications
"
Precarious Work Schedules among Early-Career Employees in the U.S.: A National Snapshot
," (with ),
EINet
,
August 2014
.
Describes the distribution of three dimensions of work schedules - advance schedule notice, fluctuating work hours, and schedule control - across early-career workers in hourly and non-hourly jobs, overall and separated by gender, regular work hours (full-time/part-time), race, and occupation. Suggests some implications of these descriptive findings for public policy and future research.