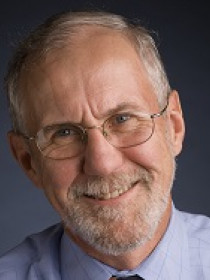 Richard
J.
Murnane
Juliana W. and William Foss Thompson Professor of Education and Society, Graduate School of Education, Harvard University
Research Associate, National Bureau of Education Research
Connect with Richard
About Richard
Murnane's areas of expertise include: the impact of technological change on the skills required to earn a decent living, how increases in family income inequality have affected educational opportunities for children from low-income families, the effectiveness of alternative strategies to improve the performance of the U.S. education system, trends and patterns in U.S. high school graduation rates and their explanations, and strategies for examining the causal impacts of policy interventions. His civic involvements include work with the Boston Public Schools and service on National Research Council and U.S. Department of Education committees.
In the News
"
Test Scores are a Poor Way to Evaluate Classroom Performance. How to Judge Teachers
," Richard J. Murnane,
Boston Globe
,
January 28, 1999
.
"
Money's Only One Lure to Would-Be Teachers
," Richard J. Murnane,
Boston Sunday Globe
,
July 12, 1998
.
Publications
Restoring Opportunity: The Crisis of Inequality and the Challenge for American Education
(with ) (
Harvard Education Press, forthcoming
).
Explains how increases in family income inequality have reduced opportunities for children from low-income families to obtain the skills needed to thrive in a rapidly changing U.S. economy and describes interventions in the domains of early childhood, elementary school, high schools, and family supports that have proven effective in increasing the life chances of low-income children. The book concludes with a description of building blocks for making such interventions part of the life experiences of more low-income children.
Dancing with Robots
(with ) (
Third Way Foundation, 2013
).
Discusses the profound impact that advances in computerization are having on modern life while detailing how technological change has created dislocations in the labor market, especially the elimination of routine-cognitive and routine-manual tasks that provided work for generations of high school graduates.
Methods Matter: Improving Causal Inference in Educational and Social Science Research
(with ) (
Oxford University Press, 2011
).
Uses numerous examples of high-quality studies that have evaluated the causal impacts of important educational interventions to describe new analytical methods in detail; also discusses the controversies surrounding each study, and provides heuristic explanations that are broadly accessible.
The New Division of Labor: How Computers are Creating the Next Job Market
(with ) (
Princeton University Press, 2004
).
Explains how computer-based technological changes have altered the skills that American workers need to earn a good living.