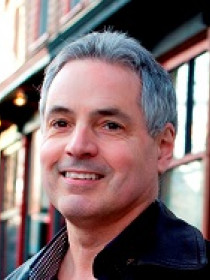 Robert
J.
Sampson
Henry Ford II Professor of the Social Sciences, Harvard University
Affiliated Research Professor, American Bar Foundation
Connect with Robert
About Robert
Sampson's research and teaching focuses on crime, the life course, urban disorder (e.g., "broken windows"), the effect of neighborhoods on everyday life, civic engagement, inequality, and the social structure of the American city. He is a member of the National Academy of Sciences and winner of the Stockholm Prize in Criminology. He has also served on numerous advisory boards and has held leadership positions in both the academy and government, most recently serving as President of the American Society of Criminology and on the "Committee on the Causes and Consequences of High Rates of Incarceration" (National Research Council) and Scientific Advisory Board of the U.S. Department of Justice, Office of Justice Programs.
Contributions
Publications
Great American City: Chicago and the Enduring Neighborhood Effect
(
University of Chicago Press, 2012, paperback 2013
).
Presents over a decade's research in Chicago combined with Sampson's own unique personal observations about life in the city, from Cabrini Green to Trump Tower and Millennium Park to the Robert Taylor Homes, to argue that neighborhoods influence a remarkably wide variety of social phenomena, including crime, health, civic engagement, home foreclosures, teen births, altruism, leadership networks, and immigration.
"
Durable Effects of Concentrated Disadvantage on Verbal Ability among African-American Children
" (with ).
Proceedings of the National Academy of Sciences
105
, no.
3
(
2008
):
845-853
.
Presents longitudinal evidence from a large-scale study of >2,000 children ages 6-12 living in Chicago, along with their caretakers, who were followed wherever they moved in the U.S. for up to 7 years. Results indicate that living in a severely disadvantaged neighborhood reduces the later verbal ability of black children on average by approximately 4 points, a magnitude that rivals missing a year or more of schooling.
"
Social Anatomy of Racial and Ethnic Disparities in Violence
" (with ).
American Journal of Public Health
95
, no.
2
(
2005
):
224-232
.
Analyzes key individual, family, and neighborhood factors to assess competing hypotheses regarding racial/ethnic gaps in perpetrating violence; results imply that generic interventions to improve neighborhood conditions and support families may reduce racial gaps in violence.
Shared Beginnings, Divergent Lives: Delinquent Boys to Age 70
(with ) (
Harvard University Press, 2003
).
Analyzes newly collected data on crime and social development up to age 70 for 500 men who were remanded to reform school in the 1940s; by uniting life-history narratives with rigorous data analysis, the authors shed new light on long-term trajectories of crime and current policies of crime control.
"
Neighborhoods and Violent Crime: A Multilevel Study of Collective Efficacy
" (with ).
Science
277
, no.
5328
(
1997
):
918-924
.
Shows that a measure of collective efficacy – defined as social cohesion among neighbors combined with their willingness to intervene on behalf of the common good – yields a high between-neighborhood reliability and is negatively associated with variations in violence, when individual-level characteristics, measurement error, and prior violence are controlled.
Crime in the Making: Pathways and Turning Points through Life
(with ) (
Harvard University Press, 1993
).
Re-analyzes a classic set of data – Sheldon and Eleanor Gluecks' mid-century study of 500 delinquents and 500 nondelinquents from childhood to adulthood – to develop a theory of informal social control that acknowledges the importance of childhood behavior but rejects the implication that adult social factors have little relevance. This theory accounts for both stability and change in crime and deviance throughout the life course.