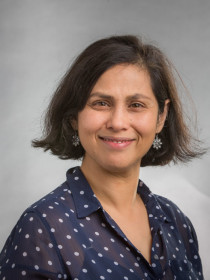 Saadia
M.
Pekkanen
Job and Gertrud Tamaki Professor of International Studies; Adjunct Professor, Law, University of Washington
Connect with Saadia
About Saadia
Pekkanen's research focuses on the intersection of International relations and international law, with a specialization in the economic, legal, and security policies shaping the space industry. Pekkanen also investigates geopolitical change through the lens of infrastructure investment. Pekkanen's regional expertise is in the foreign affairs of Japan and Asia. Pekkanen co-chairs the U.S.-Japan Space Forum.
Publications
"
Governing the New Space Race
"
American Journal of International Law Unbound
113
(
2019
):
92-97
.
Provides an overview of the three key trends in the contemporary space race, namely democratization, commercialization, and militarization. Assesses prospects for states and legal governance through international and national frameworks.
Symposium on the New Space Race
(
American Journal of International Law, 2019
).
Addresses law and policy of contemporary topics in the space race, i.e. new states, activities in Asia, liability, space resources, space traffic management, and national security space
Asian Designs: Governance in the Contemporary World Order
(
Cornell University Press, 2016
).
Provides a comprehensive look at the way Asia's risen powers are shaping governance at the global and regional level, across economic, security, and human security cases; examines leadership exercised by China, Japan, and Korea.
The Oxford Handbook of the International Relations of Asia
(edited with ) (
Oxford University Press, 2014
).
Provides an overview of the international relations and foreign policy of the countries of contemporary Asia.
In Defense of Japan: From the Market to the Military in Space Policy
(with ) (
Stanford University Press, 2010
).
Provides a comprehensive overview of the changing nature of Japan's space policy over the postwar period, culminating in the national security space trajectories. Assesses the role of Japan's space and defense contractors in shaping space policy trajectories