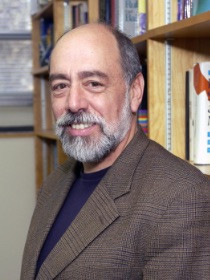 Sanford
Schram
Professor of Political Science, Hunter College and Professor of Sociology, Graduate Center, City University of New York
Faculty Associate , Roosevelt House Public Policy Institute
Connect with Sanford
About Sanford
Schram's research and scholarship are focused on the politics of inequality. Schram's work is interdisciplinary, if primarily located in Political Science, Sociology, Public Affairs, Social Work and related disciplines especially as it relates to issues of social welfare policy, poverty studies, race, gender and class relations (subaltern studies). In Political Science, Schram's work bridges the sub-fields of Public Policy, American Politics, Political Behavior, Race and Ethnic Politics, Gender Politics, Contemporary Political Theory, and Political Economy. Schram has testified before Congress on welfare policy, Schram's research on welfare migration has been used before the Supreme Court, and Schram is an active member of the Working Families Party in New York City. Schram has published 12 books, including Words of Welfare: The Poverty of Social Science and the Social Science of Poverty (1995) and Disciplining the Poor: Neoliberal Paternalism and the Persistent Power of Race (2011), co-authored with Joe Soss and Richard Fording, both of which won the Michael Harrington Award from the American Political Science Association. His most recent book is co-authored with Richard Fording, Hard White: The Mainstreaming of Racism in American Politics (2020). Schram is the 2012 recipient of the Charles McCoy Career Achievement Award from the American Political Science Association.
Contributions
Publications
"
Babies as Barriers: Welfare Policy Discourse in an Era of Neoliberalism
" (with ), in
Routledge Handbook on Poverty in the U.S.
, edited by
Stephen Haymes, Maria Vidal de Haymes, and Reuben Miller
(
Routledge, forthcoming
).
Analyzes how talk about "barriers" serves to position single mothers as deficient workers who must learn to overcome their limitations in balancing homemaking with breadwinning. The implied denigration of mothering is assessed for its policy and programmatic implications.
Disciplining the Poor: Neoliberal Paternalism and the Persistent Power of Race
(with ) (
University of Chicago Press, 2011
).
Explains the transformation of poverty governance over the past forty years – why it happened, how it works today, and how it affects people. In the process, it clarifies the central role of race in this transformation and develops a more precise account of how race shapes poverty governance in the post–civil rights era.
Change Research: A Case Study of Housing Advocacy and Social Work Research
(with ) (
Columbia University Press, 2011
).
Describes the origins of the partnership that created the Philadelphia Housing Trust Fund; follows the collaboration's growth, and includes developing tensions and their diffusion in ways that contributed to the research. Demonstrates that collaborating with community members adds a critical dimension to social work research, providing practitioners with intimate knowledge of a community's goals and needs while equipping community advocates with vital skills for social change.