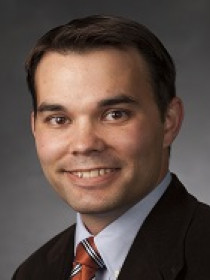 Scott
R.
Sanders
Associate Professor of Sociology, Brigham Young University
Connect with Scott
About Scott
Sanders' research helps identify barriers effecting the economic development and physical wellbeing of rural populations. Focusing on topics such as poverty, migration and health care, his research seeks to identify how sociological and demographic changes produce both the winners and losers, and how policies can be created to help improve economic and physical wellbeing across all areas and populations.
Publications
"
Rural Health Care Bypass Behavior: How Community and Spatial Characteristics Affect Primary Health Care Selection
" (with ).
The Journal of Rural Health
(
forthcoming
).
Argues that rural healthcare selection is based on more than just the perceived quality of local healthcare. Discusses how convenience associated with shopping in larger neighboring communities is pushing rural residents to bypass local healthcare options, which contributes to the closure of rural healthcare clinic and to the creation of healthcare deserts.