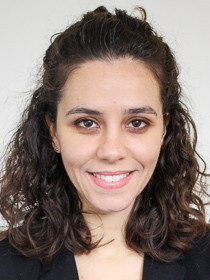 Adriana Mendoza
Chief Development Officer
Connect with Adriana
Contact Adriana About
- Opportunities to contribute to SSN
About Adriana
As Chief Development Officer, Adriana coordinates and assures implementation of strategies to develop donors and contributions in support of the organization, and ensures that development is carried out in keeping with the organization's values, mission, vision, and plans.
Adriana joined the Scholars Strategy Network in 2014 as Web Coordinator and went on to serve as Associate Director of Communications. Prior to joining SSN, Adriana worked for the Equal Employment Opportunity Commission, the federal agency that investigates charges of discrimination in the workplace.
She received a Bachelor's degree in International Affairs and Art History from the Elliott School of International Affairs at the George Washington University.