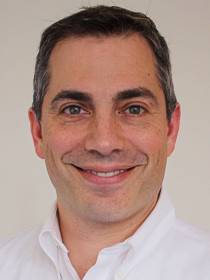 Avi Green
Executive Director
Connect with Avi
Contact Avi About
- Big ideas and ways SSN can improve
- Partnering with institutions and funders
Contributions
About Avi
Avi Green leads the staff of the Scholars Strategy Network. He helps researchers use relationship-building and communications skills to increase the impact of research and evidence on public policy. He has helped researchers develop reciprocal relationships with ​government officials and ​policymakers on both sides of the aisle ​in many states. As an editor and ​communications ​strategist, he has also helped scholars bring attention to their research in dozens of venues ranging from The New York Times to Fox News.  
​
Before coming to the Scholars Strategy Network in 2013, ​Avi served as Executive Director of MassVOTE, an nonpartisan organization devoted to reducing racial disparities in voting and civic participation in Massachusetts. As part of the 2010 redistricting process, Avi led a nonpartisan coalition that led to a bipartisan, nearly unanimous vote for new district maps that vastly increased the number of majority-minority districts. He led the drive behind the Massachusetts Elections Modernization Act of 2014. Avi was awarded the Kivvie Kaplan Humanitarian Award by the Boston Branch of the NAACP. Avi studied at Columbia University (BA Religion and Mathematics) and Harvard University (Masters in Public Policy).  

Avi has run six marathons (very slowly), helped run a hat factory, taught yoga, offered commentaries on North Carolina Public Radio, and served as a pre-kindergarten teaching assistant, but by far his favorite activity is trying to keep up with his elementary-school-age daughter.