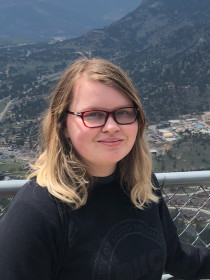 Leanna Kalinowski
Member Engagement Fellow
About Leanna
Leanna Kalinowski is the Member Engagement Fellow at Scholars Strategy Network, where she supports current and prospective members in their efforts to inform local policy. This entails coordinating regular skill-building trainings, writing sessions, and membership orientation calls.
As a neuroscientist by training who later turned to science policy and advocacy, Leanna is interested in building and supporting a workforce of researchers who are comfortable with boosting the societal impact of their work by engaging with policymakers, the media, and the public. To this end, she (1) has worked as a Policy and Research Fellow at the Research-to-Policy Collaboration, where she bolstered relationships between researchers and legislative staff, and (2) coordinates an experiential learning program for STEM graduate students interested in policy careers through the National Science Policy Network.
Leanna holds an MA in Behavioral Neuroscience and is currently pursuing a Master of Public Health at the University at Buffalo. Upon completion of her degree in 2024, she intends to work in the implementation science space to help bridge the gap between scientific knowledge and healthcare practices.
Outside of her professional ventures, Leanna is an avid Buffalo sports fan and has two rambunctious cats named Buffy and Sabre.