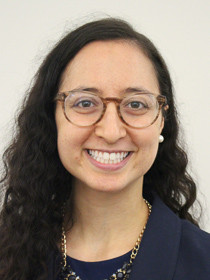 Samantha Perlman
Civic Engagement Manager
Connect with Samantha
Contact Samantha About
- Civic learning and democratic engagement
- Students Learn Students Vote Coalition (SLSV)
- NSLVE, ALL IN, Voter Friendly Campus
About Samantha
In her position, Samantha identifies civic engagement initiatives for higher education campuses, facilitates conversations between civic organizations and SSN scholars, and supports SSN scholars as they implement innovative democratic engagement initiatives on their respective campuses.
Originally from Massachusetts, Samantha graduated magna cum laude from Emory University double majoring in History and African American Studies. Most recently, Samantha served as the Senior Program Associate and FAO Schwarz Fellow at Generation Citizen, a civic education nonprofit dedicated to providing students with an effective action civics education so they have the tools, knowledge and civic motivation to strengthen our democracy.
Dedicated to civic leadership, Samantha has also served as an Institute for Canadian Citizenship Fellow as well a Community Fellow with the Institute for Nonprofit Practice in Boston. Samantha is very passionate about empowering young women to be involved in government and is an appointed member of her city's Cultural Council. Her academic interests include women in politics, representation in higher education and youth civic engagement.