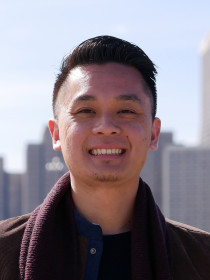 Steven Wu
Health Policy Associate
About Steven
Steven Wu is the Health Policy Associate at the Scholars Strategy Network. In this role, Steven connects health policy scholars and their research to policymakers and civic organizations at the federal, state, and local levels across the United States. 
For the past three years, Steven has led the Texas Data Quality Coalition to advance health data equity through data analysis, community education, and policy change in local and state health agencies. 
Beyond his work on health policy, Steven is engaged in direct advocacy work to advance immigrant and refugee civil rights, turn out more Asian American voters, and spark community empowerment conversations. Steven first discovered his passion for advocacy in college at Georgia Tech, where he graduated from with a Bachelor of Science in Chemical and Biomolecular Engineering. 
In his hometown of Houston, Texas, Steven served as past Vice President and remains involved with OCA-Greater Houston, a membership-driven civil rights organization of community advocates dedicated to advancing the social, political, and economic well-being of Asian Pacific Americans. Through OCA-Greater Houston, Steven served as the Festival Co-Director of the Houston Asian American Pacific Islander Film Festival (HAAPIFest) and Co-Founder of the Together Empowering All (TEA) Talks program. In 2017, Steven also began co-leading OCA-Greater Houston's civic engagement efforts to turn out more Asian American voters and advance immigrant/refugee civil rights while denouncing attacks on marginalized communities. Finally, Steven also currently serves on the Board of Directors at the East Coast Asian American Student Union.
In his spare time, Steven enjoys tossing a frisbee on a brisk fall day, snapping candid pictures of Houston, learning Spanish, dabbling in poetry, camping and hiking the beauty of Texas, and reminding any non-Southerner to say "all y'all".