Research and other forms evidence should be used to improve public policy, but that does not always happen. Scholars find it difficult to navigate the policy process. SSN's Policy Engagement Training is designed to empower researchers with skills and strategies to make your work -- and research and evidence in general -- matter more to policymakers.
To make a significant contribution to policy, scholars need strategies. The strategies presented in SSN's workshop come from the collected lessons of eight years of organizational learning, combined with reviews of the latest research on the conditions when research is most likely to be used in policymaking and over 40 interviews with researchers, policymakers and civic leaders.
At the heart of SSN's one-day workshop is one key insight: policymakers make decisions by turning to people and sources they already know and trust. To make research matter, researchers must have trusted, reciprocal relationships with policymakers, or with powerful intermediaries.
How can researchers build relationships with policymakers and civic leaders? Whom should you choose to work with? How can you make strategic choices with your limited time for public engagement? How can working with policymakers and civic leaders lead you to better research questions?
SSN trainings are offered around the nation for groups as small as 10 and as big as 75.  Specific trainings are often customized. To sign up for a workshop, please see the calendar below.  More dates are added frequently. To inquire about hosting a workshop, or to ask to be notified when future workshops are scheduled, please contact Hannah Reuter at [email protected].
SSN thanks the William T. Grant Foundation for their generous support in making the Policy Engagement Workshop program possible.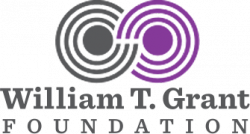 Objectives
The workshop provides concrete strategies and skills for researchers to build relationships with policymakers and make thoughtful choices about public engagement.  Scholars learn how to:
Identify key people and organizations working in an issue area and formulate the specific steps you can take to build relationships with them.
Recognize opportunities where your research can inform policy discussions and practitioner decision-making.
Review and practice the skills needed to develop long-term and reciprocal relationships with policymakers and practitioners.
Work with policymakers to determine more effective research questions.
Make the most of different opportunities to participate in public policy debates, from helping policymakers conceptualize problems to creating research-practice partnerships to testifying to working with journalists and media. 
Eligibility
The workshop is designed for university-affiliated scholars and Ph.D. students who want to their research to have an impact on the policymaking process. Scholars at non-university research institutions may also find the workshop helpful.  
You do not need to be a current member of or join the Scholars Strategy Network in order to participate. Workshop participants who are not members have the opportunity to engage with the national staff about their policy engagement for a period of one year after they attend a workshop. Participants interested in deeper engagement may apply for membership with the Scholars Strategy Network.