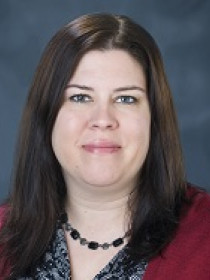 Kimberly
Kelly
Director of Gender Studies and Associate Professor of Sociology, Mississippi State University
Areas of Expertise:
Reproductive Health
Race & Ethnicity
Gender & Sexuality
Connect with Kimberly
About Kimberly
Kelly is a sociologist whose research and teaching focuses upon gender, inequality, religion, social movements, and reproductive politics. She has spent the last dozen years researching the Crisis Pregnancy Center movement, an evangelical, predominantly white, anti-abortion movement dominated by women at all levels of leadership and lay activism. She is currently serving as an expert witness for Planned Parenthood Federation of America in a lawsuit challenging a requirement in South Dakota that women seeking abortions must first visit a state-approved crisis pregnancy center to be screened for coercion. Planned Parenthood of Federation of America has challenged the law. 
In her role as expert witness, she spoke to the inherently religious foundations of the movement to make it inappropriate for it to partner with a state government to try to influence women. She also conducts research on the strategies of the movement, including racially specific tactics aimed at Black women that co-opt civil rights discourse in an attempt to restrict Black women's reproductive autonomy; claims about 'post-abortion syndrome' that promote legal restrictions on abortion at the state level; and the everyday practices in crisis pregnancy centers and how these are informed by the movement's ideas about pregnancy, mothering, abortion, and adoption.
 
Contributions
No Jargon Podcast