Connect with America's top researchers.
Peter Jones Helps Change Alabama's System of Fines and Fees
2 Experts Available for Timely Analysis on Reapproved NC Abortion Ban
No Jargon Episode 248: Fifty Years of Mass Incarceration
Maine SSN Works to Improve Poll Worker Recruitment and Trust in Elections
Your one-stop resource for timely and reliable research.
Get the expertise you need from our responsive network of America's top scholars.
Latest from the Network
Opinion Pieces

Research Briefs

June 01 | Key Findings Brief
Pride Month
Policy Recommendation
LGBTQ+ Parents and Their Children
While the legal climate in the United States for LGBTQ+ people and their families has improved in recent years, significant legal and practical difficulties remain, including greater poverty among, and pervasive stigma and discrimination toward, families headed by LGBTQ+ parents.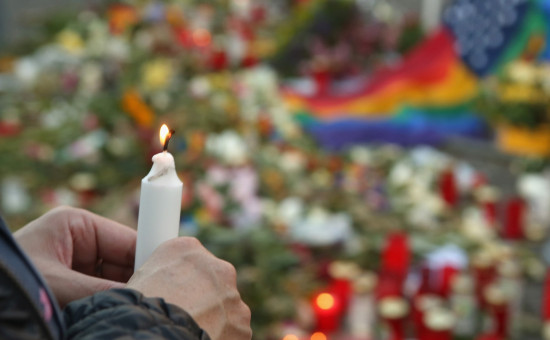 Policy Brief
Understanding and Handling Hate Crimes against Gay, Bisexual, and Transgender People
Recent research reveals that, over the course of their lifetimes, about one in five lesbian, gay, and bisexual Americans will experience hate violence. More than one in four transgender people face the same risk.
Podcast
Episode 247: The Flurry of Anti-Trans Legislation
Professor Zein Murib shared why transgender people have become the focus of so much legislative activity recently and what these laws mean for the future of the LGBTQ+ movement and American society as a whole.
Our Newest Members
Executive Director
Harm Reduction Institute
Newark's research focuses on U.S. drug policy, as well as the harm reduction approach to substance use. In addition to studying the...
PhD Candidate in Sociology
University of Pennsylvania
Colleges & Universities | Inequality
Van Stee's research focuses on higher education, parenting, and young adulthood. Overarching themes in van Stee's writings include...
Connect to the Network
Join a community of leading researchers and help solve the nation's toughest policy problems. ​Scholars Strategy Network provides you with the support ​you need to make an impact.
Find tip sheets on everything from writing compelling OpEds to preparing policy talking points. Our how-to guides will help you bridge the research-practice gap.
Learn the skills you need to connect with stakeholders and promote the use of research. We offer trainings for our chapters and other organizations, facilitated by our expert staff.
Policy happens in the states. SSN is there.