Connect with America's top researchers.
SSN is Hiring for Two Open Positions
No Jargon Episode 243: Prison Cell or Recovery Center?
Zoltan Hajnal's Years-Long Push for On-Cycle Elections
3 Experts Available for Analysis on SCOTUS LGBTQ Rights Case
Your one-stop resource for timely and reliable research.
Get the expertise you need from our responsive network of America's top scholars.
Latest from the Network
Opinion Pieces

November 30 | The Boston Globe
Research Briefs

December 03 | Basic Facts Brief
Chapter Successes From the Past Year
Our Newest Members
Research Health Science Specialist
VA Salt Lake City Healthcare System, Research Associate, University of Utah
Children & Families | Public Health
Kalvesmaki's research focuses on disability over a lifetime and the systems that support or thwart progress for persons with a variety...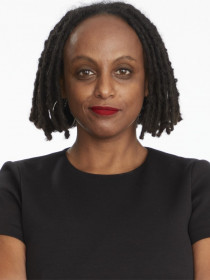 Associate Professor of Public Health
SUNY College at Old Westbury
Public Health | Race & Ethnicity
Haile's research focuses on the social production of health inequities, with a focus on how these processes impact Black NYC...
Connect to the Network
Join a community of leading researchers and help solve the nation's toughest policy problems. ​Scholars Strategy Network provides you with the support ​you need to make an impact.
Find tip sheets on everything from writing compelling OpEds to preparing policy talking points. Our how-to guides will help you bridge the research-practice gap.
Learn the skills you need to connect with stakeholders and promote the use of research. We offer trainings for our chapters and other organizations, facilitated by our expert staff.
Policy happens in the states. SSN is there.