Your one-stop resource for timely and reliable research.
Get the expertise you need from our responsive network of America's top scholars.
Latest from the Network
Opinion Pieces
September 21 | The Conversation
Research Briefs

September 20 | Key Findings Brief
Hurricane Fiona and Disaster Relief
SSN Key Findings
How Inequality and Politics Influence Government Responses to Natural Disasters
"Our research shows that, in practice, socioeconomic conditions and partisan politics influence responses to disasters—even though governments and utility companies claim to prioritize the needs of critical infrastructure like hospitals and emergency operation centers."
Experts Available
Aranda studies migrant populations. Her recent research has focused on the emotional well-being of undocumented immigrant young adults and how Puerto Rican migrants who left Puerto Rico after Hurricane Maria have integrated into Central Florida's society.
Davis has researched environmental disruptions, specifically the impact of natural hazards on low-income schooling communities of color. Dr. Davis' goal is to support community leaders, educators, and policymakers to improve responses, preparedness, and recovery in areas with the highest need. Her most recent project focused on gathering insight from community members and government officials on the best strategies to distribute equitable support to marginalized communities and build trust between groups.
Tormos-Aponte specializes in social movements, environmental and racial justice, intersectional solidarity, identity politics, social policy, and transnational politics. He investigates civil society claims about the uneven government response across communities. His work in this area examines the causes and consequences of government neglect of socially vulnerable communities during disaster recoveries.
Our Newest Members
Assistant Professor of Criminal Justice
University of New Haven
Criminal Justice
Garcia-Hallett's research focuses on the impact of incarceration on communities of color. Overarching themes in Dr. Garcia-Hallett's...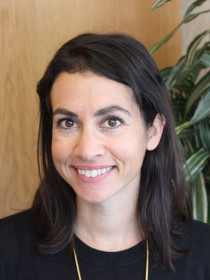 Postdoctoral Researcher
Tulane University
Public Health
Evans' research focuses on community health, perinatal health, contraceptive access, maternal and child health disparities, and...
Connect to the Network
Join a community of leading researchers and help solve the nation's toughest policy problems. ​Scholars Strategy Network provides you with the support ​you need to make an impact.
Find tip sheets on everything from writing compelling OpEds to preparing policy talking points. Our how-to guides will help you bridge the research-practice gap.
Learn the skills you need to connect with stakeholders and promote the use of research. We offer trainings for our chapters and other organizations, facilitated by our expert staff.
Policy happens in the states. SSN is there.