Donate Online
We are grateful for every donation. Any amount helps connect researchers and their work to decision-makers around the country to improve policy and strengthen democracy.
Donate by Mail
To give by mail, please send your check made out to "The Scholars Strategy Network" to:
Scholars Strategy Network
675 Massachusetts Avenue, 8th Floor
Cambridge, MA 02139
Donate Stocks or Mutual Funds
Giving stocks or mutual funds can provide tax advantages. To initiate such a gift, please contact Avi Green.
Make a Planned Gift
Remembering the Scholars Strategy network in your will or trust is one of the most meaningful ways you can give to sustain our work. By planning a gift as part of your estate and financial plans, you help ensure that SSN can continue to use research to improve public policy and strengthen democracy for the long run.
We encourage you to talk with your financial advisor or attorney to help choose a planned gift that best fits your financial goals.  To learn more about planned giving options, please contact Adriana Mendoza.
All Donations are Tax-deductible
The Scholars Strategy Network is a 501c3 non-profit organization. Your donation is tax-deductible and is essential to helping scholars across the nation engage in critical public policy debates.
Why Give?
The Scholars Strategy Network leverages America's university researchers so that research and evidence can be used to improve public policy and strengthen democracy.
If you believe, like we do, that everyone involved in the policymaking process -- from policymakers to civic leaders to journalists -- should have access to the best research and evidence, we hope you will consider investing in our work. Your donation will help SSN connect top researchers and their research to the policy process, not just in Washington, DC, but across the nation.
Thanks to Our Major Supporters
The Scholars Strategy Network is supported by a growing number of individual donors, family foundations, and national philanthropies. SSN is grateful to all of them, including:





      Questions?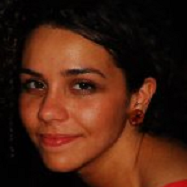 Contact:
Lyra de Castro
Director of Development
adriana@scholars.org
(617) 333-8205