How To: Best Practices for Communicating Research Clearly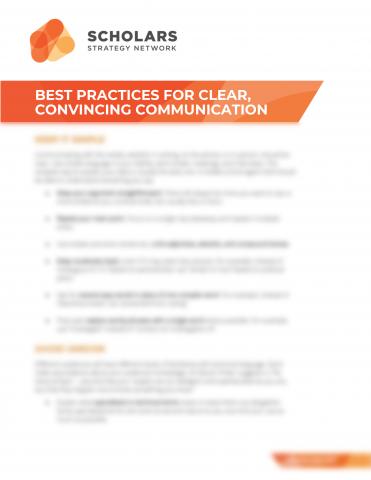 The simplest way to explain your idea is usually the best one. Communication with the media, whether in writing, on the phone, or in person, should be as clear as possible. These tips will help those coming from an academic background to get comfortable communicating with non-academic audiences.
Download this free guide to learn more.
More Resources from SSN
Get this resource in your email