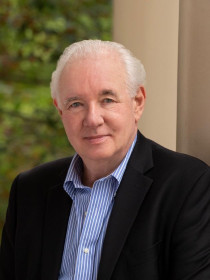 Alexander
Keyssar
Matthew W. Stirling, Jr., Professor of History and Social Policy, Harvard Kennedy School
Connect with Alexander
About Alexander
Keyssar writes and teaches about the history of democratic institutions in the United States and (occasionally) elsewhere in the world. Much of this work has focused on the evolution of voting rights, although he is now writing a book that deals with the Electoral College, districting systems, and campaign finance rules. He has worked frequently with advocacy groups that promote democratic reform, such as Common Cause and FairVote.
Contributions
In the News
Alexander Keyssar
quoted on
the constitutional right to vote
by Isaac Buck,
"Piecemeal Suffrage"
Harvard Political Review
,
April 20, 2014
.
"
Short-Circuiting the Vote
," Alexander Keyssar,
Newsweek Online Edition
,
November 13, 2008
.
Publications
The Right to Vote: The Contested History of Democracy in the United States
(
Basic Books, 2009
).
Traces the history of voting rights from the American Revolution through the 2008 election.
"
Shoring Up the Right to Vote for President: A Modest Proposal
"
Political Science Quarterly
118
, no.
2
(
2003
):
181-190
.
Discusses the absence of a right to vote in Presidential elections and a proposal to correct this glaring problem.
Out of Work: The First Century of Unemployment in Massachusetts
(
Cambridge University Press, 1986
).
A history of the emergence of unemployment as an important social problem and the policy responses to it.