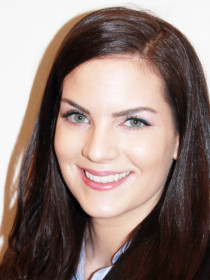 Alice
Lépissier
PhD Candidate in Environmental Science and Management, University of California, Santa Barbara
About Alice
Lépissier's research interests include energy transitions, carbon pricing, and pathways for decarbonization. Prior to joining the University of California, Santa Barbara, Lépissier was a Research Associate at the Center for Global Development where her research focused on climate change, tropical deforestation, and illicit financial flows. She developed the SkyShares model, an interactive tool which allows policy-makers to simulate carbon markets from a chosen temperature target. She has also contributed to the United Nation's report on illicit financial flows from Africa. Her prior experience includes working on adaptation to sea-level rise in Namibia and developing a climate adaptation plan for the city of Cape Town. Originally from France, Lépissier has lived in five countries and is fluent in three languages.
Contributions
Publications
"
Europe beyond Aid: Assessing European Countries' Individual and Collective Commitment to Development
" (with ).
Journal of International Development
25
, no.
6
(
2013
):
832-853
.
Rank European countries' collective commitment to development on seven cross‐border issues: aid, trade, investment, migration, environment, security, and technology. Finds that Europe's approach to development energetically tackles the symptoms of poor economic opportunities for developing countries by providing relatively effective aid, but there is an opportunity to do more to tackle the underlying structural causes of poverty.